Wow factor revitalises bars and restaurants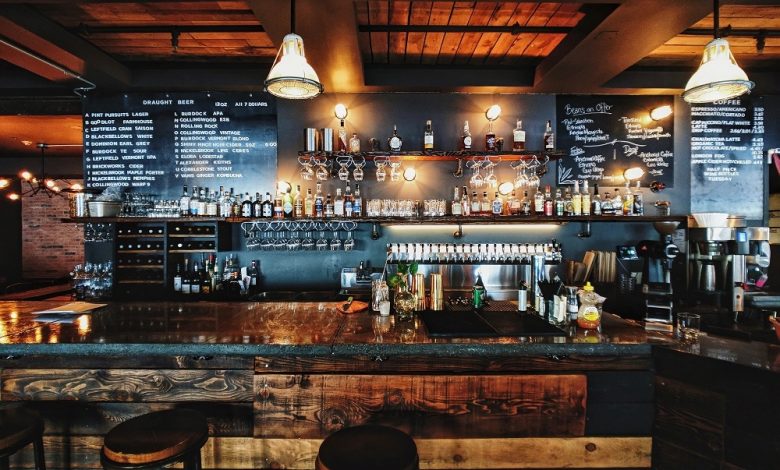 A successful bar, restaurant or both can be the talking point of a property
But planning is everything.
Studies by America's Bar and Restaurant Expo show that refurbishment of a bar can increase revenue by 20 percent or more, can increase efficiency, allowing for better service and a better guest experience, expand the reach of a property by attracting more guests and crush the opposition.
"A successful bar, restaurant or both can be the talking point of a property and result in word-of-mouth advertising far and wide."
"A successful bar, restaurant or both can be the talking point of a property and result in word-of-mouth advertising far and wide."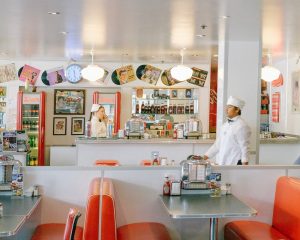 The advice to anyone planning a bar or restaurant refurbishment is to put together a thorough, well-considered plan. Think about the uniqueness of the idea and what will make it stand out from the rest.
Operators and owners need to assess their target clientele because there is no point coming up with an Arctic-themed bar beside a beach. It's also important to analyse how much you can spend and what you can offer to attract patrons from other venues.
Hiring interior designers and even architects can make a huge difference.
Bar owners need to give guests a reason to enter and explore a new space. If patrons can see everything from the front door their curiosity is not aroused.
Compared with much of the renovation, seating is a fairly low-cost method of changing the look and feel of a space and can transform the appearance of a venue.
Everything from table clusters in a bar to wall angles and to ceiling heights should be designed to entice guests to stay and keep ordering.
A cool, branded focal point inside the new space can also encourage guests to take and post selfies from there which is the best kind of free publicity.
Menus, drink names, uniforms, the bar's website, and social media channels should all be branded to help with the marketing.
Last but not least consider the venue's restrooms.
Get it wrong and you will turn people off. Get it right with beautiful, innovative design and clean facilities and it will be a design element guests will recall with pleasant memories before they plan a return visit.
Leading design experts for bar renovations say that bartenders need to play an integral part of the actual design of the bar, as well. While builders and engineers are important to the design process, so are those pouring the drinks as they will be using and working in the space more than anyone else.
It's crucial to get the input of bar staff when deciding on the space between the front and back of the bar and how many point-of-sale locations are needed, as well as the requirements for storage, cooling lines, power outlets and even USB charging ports for patrons.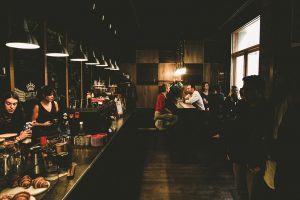 Depending on the budget, it's also recommended to have a lighting designer, an audio/visual specialist, and an acoustic specialist giving advice. Lighting placement, and ambient and spotlighting can increase or decrease guest energy, affect guest mood and comfort, and make or break a design.
Though making a great first impression is vital in most walks of life, it is more so in the restaurant industry where customers pay only for good food and ambience.
Even if your restaurant has been doing good business with fresh food, sometimes the ambience can go stale.
The right facelift can keep the business piping hot.
Sometimes a questionnaire with free meals as a prize can help in extracting the best suggestions from your customers about how they want the restaurant to look.
Restaurateurs can reach out to survey companies or brand management specialists for help. It's also vital to have the ambience of the eatery reflect the cuisine – it's no good having Mexican artefacts on the wall if you're serving Australian prawns and fish.
Remodelling projects always cost more than initial expectations. They also reduce profits. The advice is to hire a professional if you are not experienced in planning a budget because restaurant renovation may require special considerations in regard to lighting, wiring, heating, air conditioning, painting, ventilation systems, water, parking, and many other factors.
It's also important to analyse the latest trends in the restaurant industry – what works and what doesn't – and come up with a renovation plan that is stylish and new but also different from the competitors.
Since the pandemic, it is now essential to figure out how any COVID restrictions would fit into the layout of your bar and restaurant. Plan out suitable check-in and ordering spaces and try to organise your environment so that it flows in a relaxed way. Look at ways for patrons to socially distance without ruining the vibe and ensure your seating plan is flexible enough to work for various sized groups who need to distance from each other.
Once the work is done, let everyone know that the restaurant just underwent a renovation, through advertising, social media channels and through digital marketing campaigns such as promotional texts and emails.